Short veils are all you've ever wanted…
---
For us, the veil is a poetic escapade, a perfect landmark for a wedding soirée.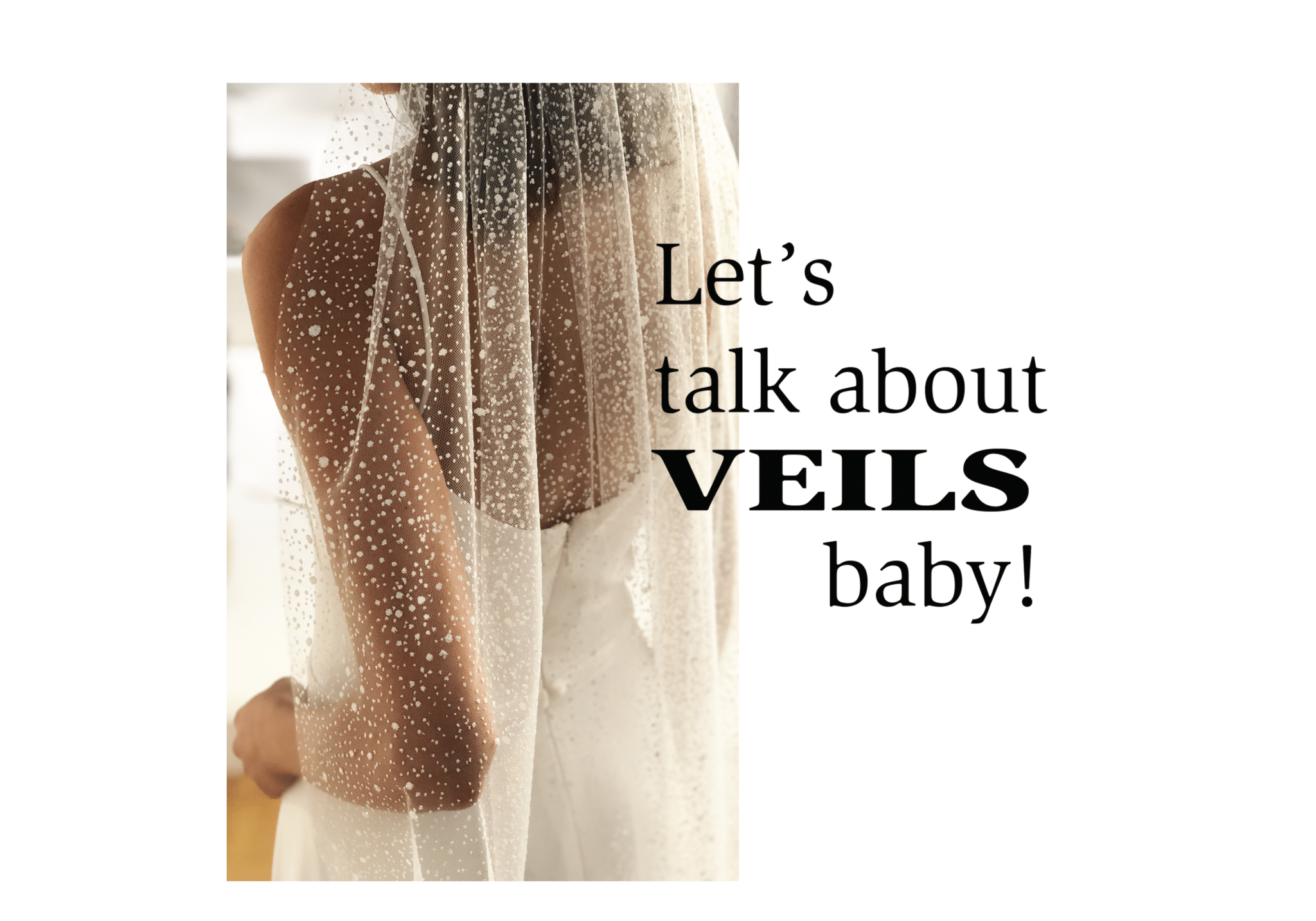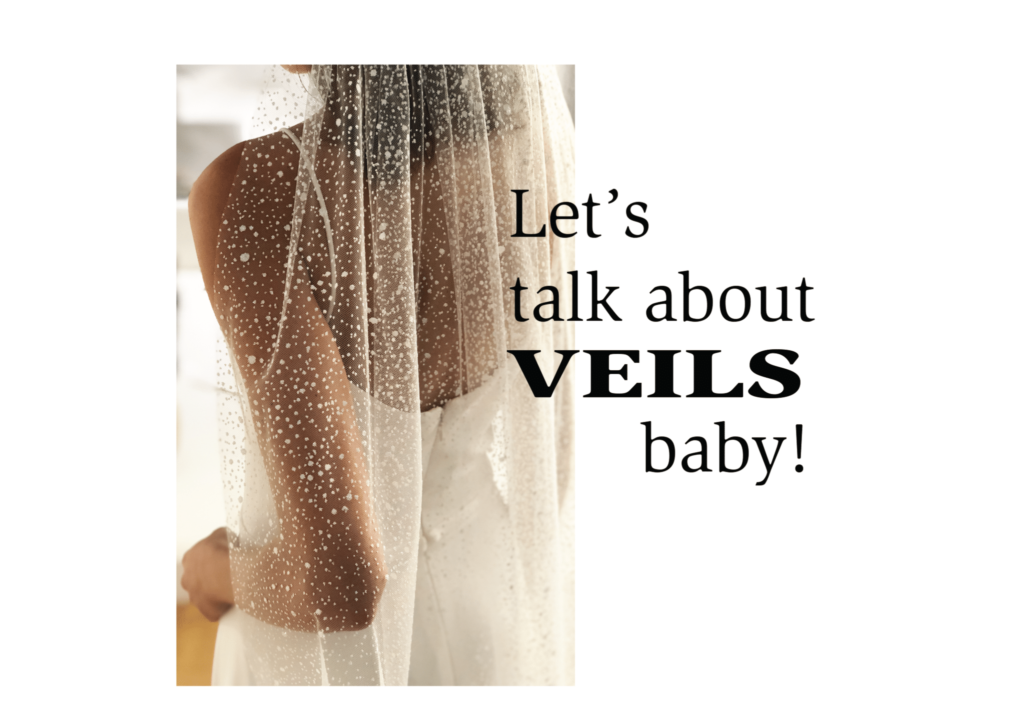 Blusher, fingertip, birdcage or chapel… our brides are always searching for that perfect element to recall their femininity. Do you want a soft loose overlay or prefer to make an impact with a classic bridal look? You might not need a veil to be the bride you've always wanted in your wedding dress, but it will definitely make you feel unique.
Veils have been around for as long as we can remember. Initially long and heavy, they were meant to protect the bride and hide her face, giving the fiancée that wow effect. They have slowly transitioned into a fashion trend and a perfect add on to your bridal figure, that can totally change the game for girls who want a feminine and classical touch. But for now, we would like to focus on the short ones, perfect for your civil marriage and a true statement combining your personal style with some edginess to it. Let's see what they're all about!
It's not just a fashion choice…
In ancient times, they were supposed to disguise the bride from evil spirits that wanted to thwart her happiness, according to Rome traditions. And when they started to make quite an impact, in the 1930s and into the 40's, brides wanted veils that hanged loosely over their heads. This was mainly due to a shortage of fabric during the war – then again, culture, history and society playing an active role in fashion.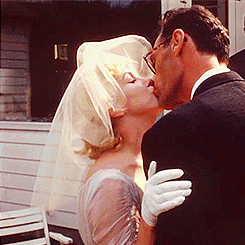 Now, they are no longer a powerful statement, rather a subtle accessory made to add up to the big picture. You don't want the veil to be the main focus of your look. But even if you do, we've got you covered…
How long are you willing to go?
Fingertip, shoulder or elbow length? The veil dimension remains a personal choice, for as long as the dress asks for. You might want to play with transparency choosing a veil that covers your back if the dress is open, or load up on details, going for a short, shoulder length veil to combine with a lace top. Fine straps should be balanced with a hair piece that covers the arms, so you might want to go for a fingertip veil – the one that goes all the way to your fingers.
The demand of short veils has increased over the past few months, and at Marylise, innovation and excellence speak louder to offer you all the details, making sure you feel amazing on your special day!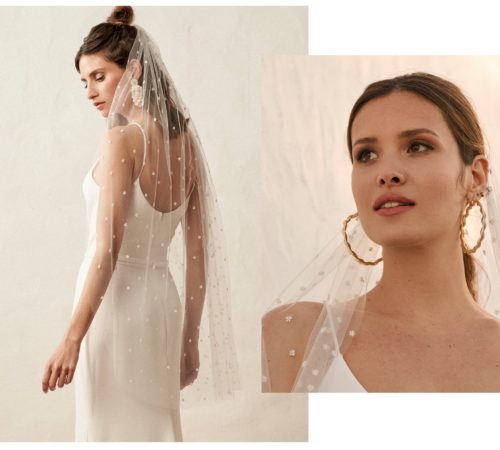 Flower Rain Veil
Feel like an inspiring goddess with our Flower Rain Veil, bringing you all the sweet country vibes with little flowers embroidered in transparency.
Snowflake Veil
We want short and sweet this season, and our new collection reflects delicacy, with finger length veils, appropriate for every occasion. Our Snowflake arrives gracefully with dreamy snow spots of different sizes covering the veil.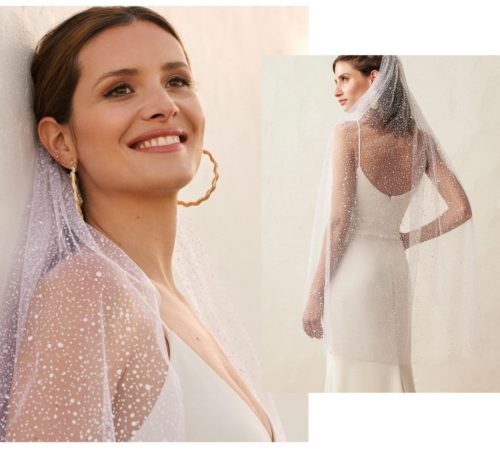 Gold Dust Veil
And for the ultimate night look, you can't go wrong with Gold Dust, a piece full of sparkles dedicated to intense lovers, with its golden sheen for the spotlight, that falls perfectly on top of our True Love Dress.
Brides are looking for more of a casual look as religious weddings had to slowly transition and adapt into more intimate ceremonies, with a small gathering of guests. The overall bridal look has changed as our perception of a dream wedding also did. And the truth is, your love is all that matters. Go for essential pieces that stand out on itself. Choose short!