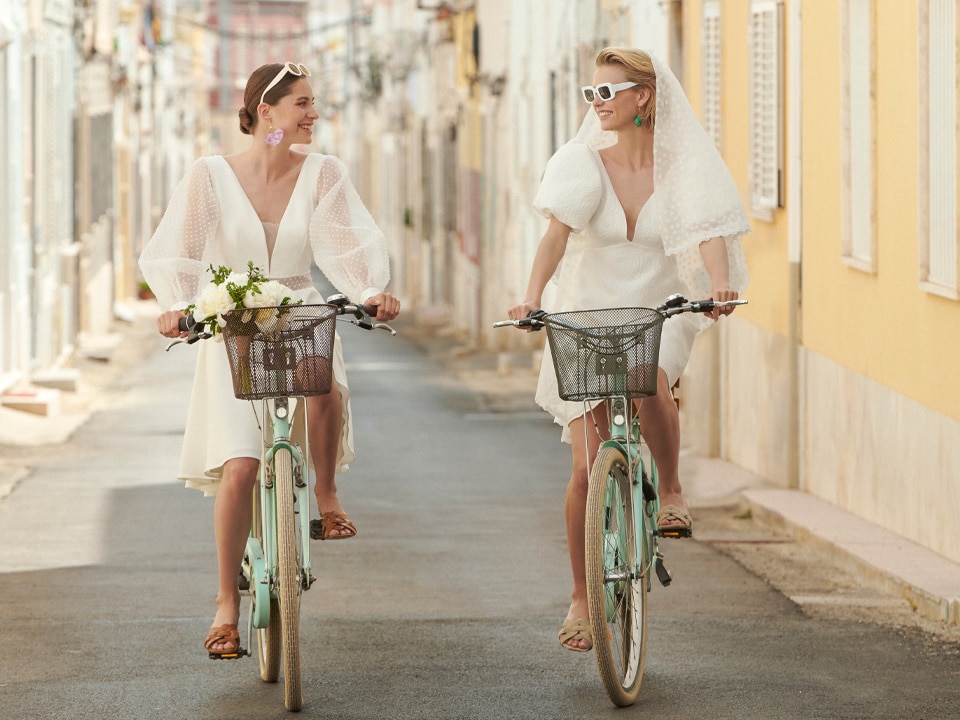 Last call, Pura Vida Drop IV
---
Set the difference, short beauties arrived! Drop IV presents the first Marylise short dress line, a special edition designed for pure fun and passion.
Explore a new take on bridal with special garments that fit like a glove in a cool ceremony environment.
Introducing the fun and delicacy of plumetis to add depth to the dress, perfect sleeves with volume that balance the look and pure, effortless elegance in deep necklines to add that feminine character.
Every dress is creatively designed in Antwerp and made with premium care and technique in Portugal.
Now online & spreading magic on social media!