The way they said Yes!
---
Celebrating love in challenging times.
What a rollercoaster it has been the past months (and still is)… All of a sudden our world just stopped turning and bridal dreams could nearly not come true anymore. Not the emotions we're used to as our mission is to offer every bride and her family a 'once in a lifetime' experience!
So.. What to do? To postpone or dare to say I Do? No one can make that decision for you, but the only thing we can do is to support you and to inspire you with beautiful words from couples who dared to celebrate love in these challenging times. Our hearts exploded again when we read their stories. They fed our souls with positivity. The road of these couples was bumpy at times, but in the end the only thing that really mattered was saying I Do to the one they love. We hope to pass on a little bit of their magic to all of you!
After spending years planning our big day COVID came along, but we didn't give up on our dreams. We spent some time making the hard decision of what to do as our venue had canceled and as our wedding was in another country we could not expect people to be traveling in a pandemic. We made the leap and traveled to Sweden for our ceremony and were so glad we made that decision as it was the most special day of our lives. We organized a Skype call for some of our closest relatives so they could watch it live. Having an empty church and no reception party afterward was actually quite special and intermit as we could focus solely on the moment between each other and not have to worry about anything else. We also will be organizing a large party for all our guests when it's safe to do so we get to celebrate twice 😊
Bride Emily | Netherlands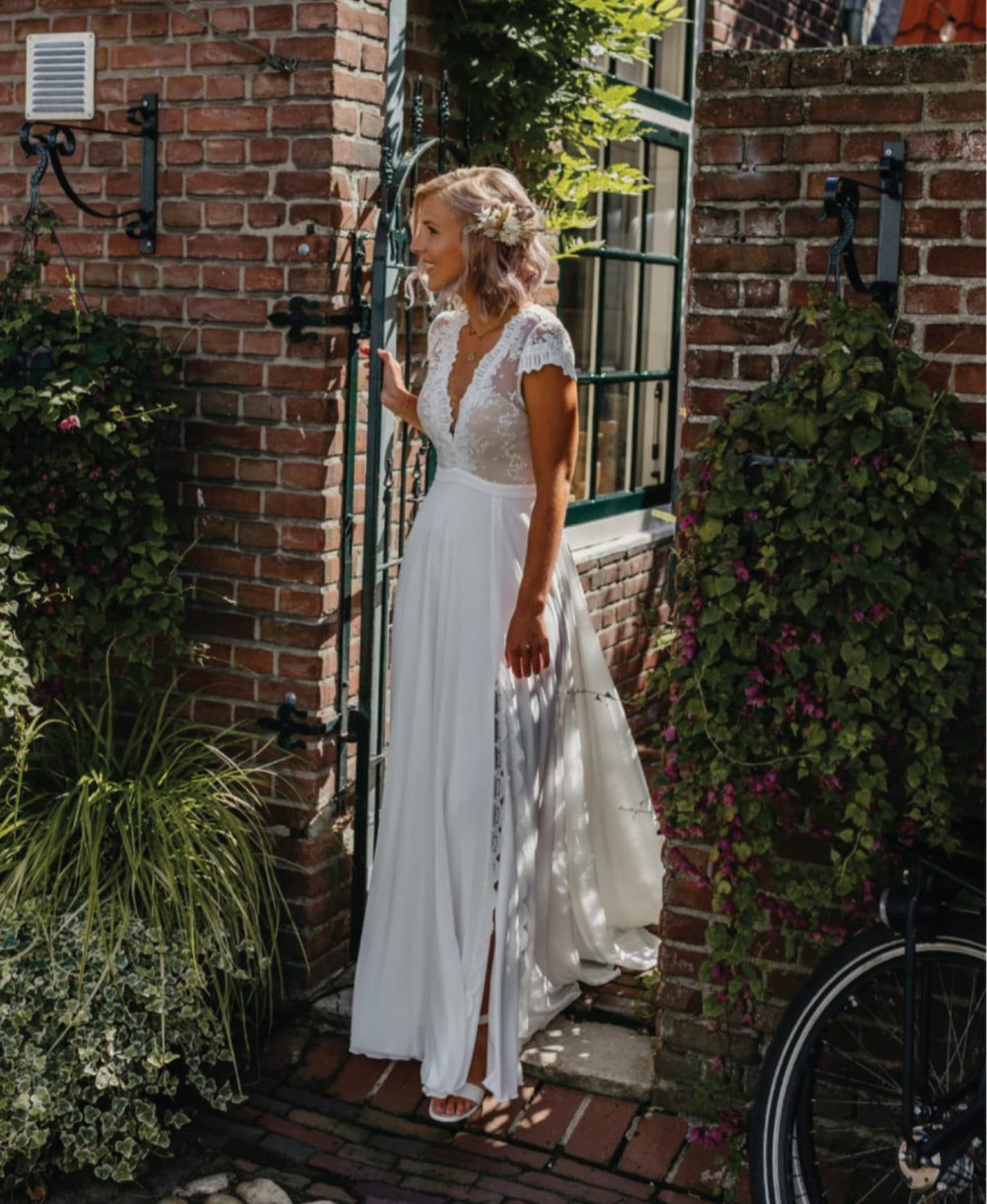 For a long time it was exciting whether our wedding day (planned on August 21, 2020) could take place. But we are so glad that we persisted.
We have had an incredibly beautiful day together with our friends and family. Because the company was smaller, it felt very intimate. The feeling that, despite all the misery in the world, love just had to be celebrated was great. There was certainly a celebration! Not a big dance party that we had in mind at first, but a very nice ceremony with an independent wedding official and a musician. Toasting and barbecuing on the beach and finishing with a nice drink together.
Everything was right that day. It was a day to remember for us ❤️. Love Emily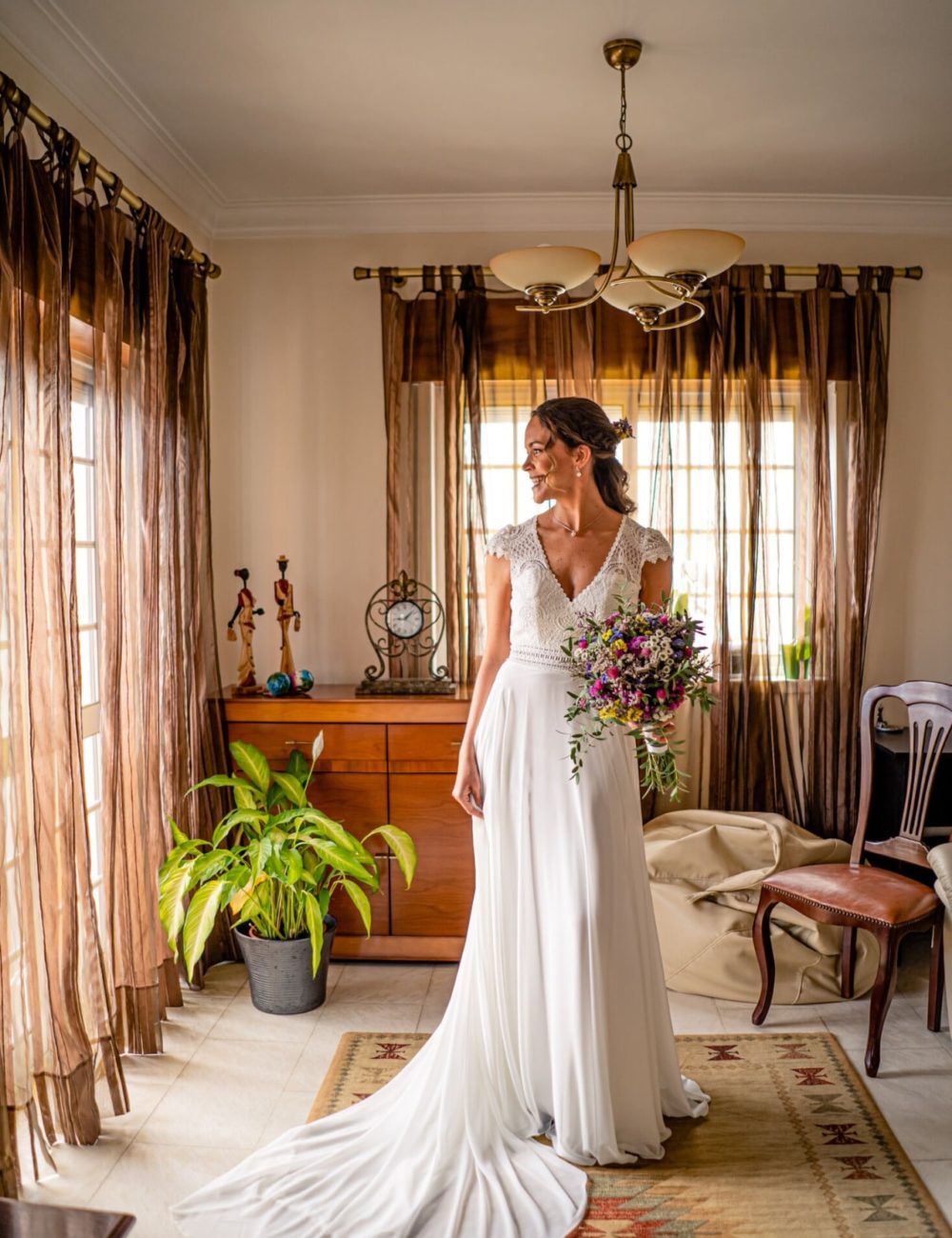 Getting married makes any bride nervous, but getting married in the days of COVID makes any bride much more nervous, tense, always thinking about plans, alternatives, and fears. I was recently engaged when COVID started in Portugal, but I always kept the idea of ​​getting married in 2020. The last thing I did before Portugal's lockdown was to try on my dress at Vestidus in Lisbon, the only bridal store I visited and from where I left with my choice made. I tried to be optimistic all the time, but there were days that I couldn't. There were moments of immense uncertainty and despair. Some guests pressing us as the numbers were frightening and the rules that appeared seemed to dictate a rigid event full of fear and without affection. read more…
Everyone has its own definition of a dream wedding. We were planning to celebrate this life event at our dream location in the summer of 2020, with all our friends and family, eating, drinking and dancing the night away… and then came the global pandemic. We soon realized that the wedding we had in mind was a no-go. We were forced to go back to the essence of getting married. For us personally, it was important to share our vows, to spend the day with people that we are close to and for me personally, to surprise my future husband at the ceremony in my wedding dress. It was the most perfect and intimate day and we are both very grateful to have celebrated our wedding during these unprecedented times. It was a rocky road to plan it, but it was definitely worth it! Special thanks to the Marylise team, for helping me to find my wedding dress and for making me feel so beautiful on my special day!