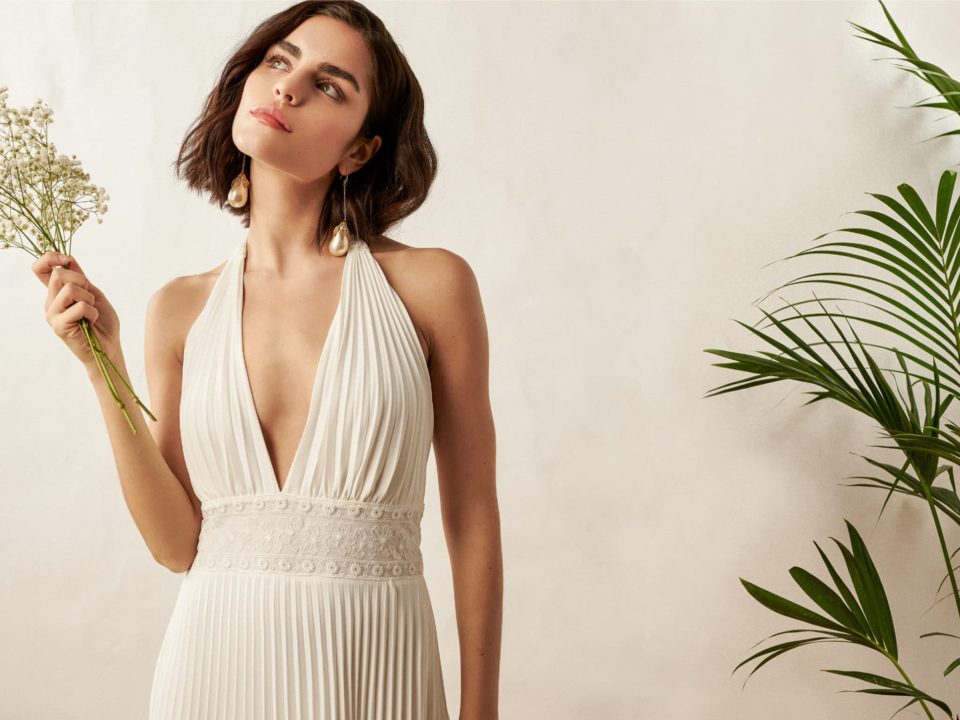 Craftsmanship for the strong, confident bride
---
The Marylise bride is a contemporary woman who wants to show herself on her wedding day from her most feminine side in a sophisticated dress with a flawless cut.
Marylise stands for modern and sophisticated wedding dresses. The dresses have a perfect cut and are made in refined lace types such as chantilly and precious fabrics such as chiffon and silk. In terms of models, we see classics such as close-fitting dresses or dresses with a lace top and a circle skirt in chiffon. By manufacturing them in trendy materials, the whole look is very contemporary.
Some dresses are influenced by the eighties! We have a beautiful dress, decorated in jacquard with a large flower as eyecatcher, but we also have puffed sleeves are a reference to the eighties. The top/skirt combinations are also back in fashion and are featured in this collection. Minimalism is also a trend we embraced: tight-fitting dresses with long, lace sleeves and beautiful in its simplicity is our long crepe dress with spaghetti straps and a lace waistband.
The 2021 Marylise collection, continues with a curvy collection. This demand comes from brides who're looking for a perfect cut that highlights their feminine forms. Our creative team made sure that these dresses offer more support, adjusted the cut-outs and they will make you feel super comfortable in your dress! Keep an eye on our social media to discover which of our Marylise 2021 dresses were transformed to a curvy version!
All our beauties with its pure lines and refined laces will be revealed from September onwards in your bridal store!