Organizing a warm, loving and amazing wedding
---
Marylise Bride Testimonial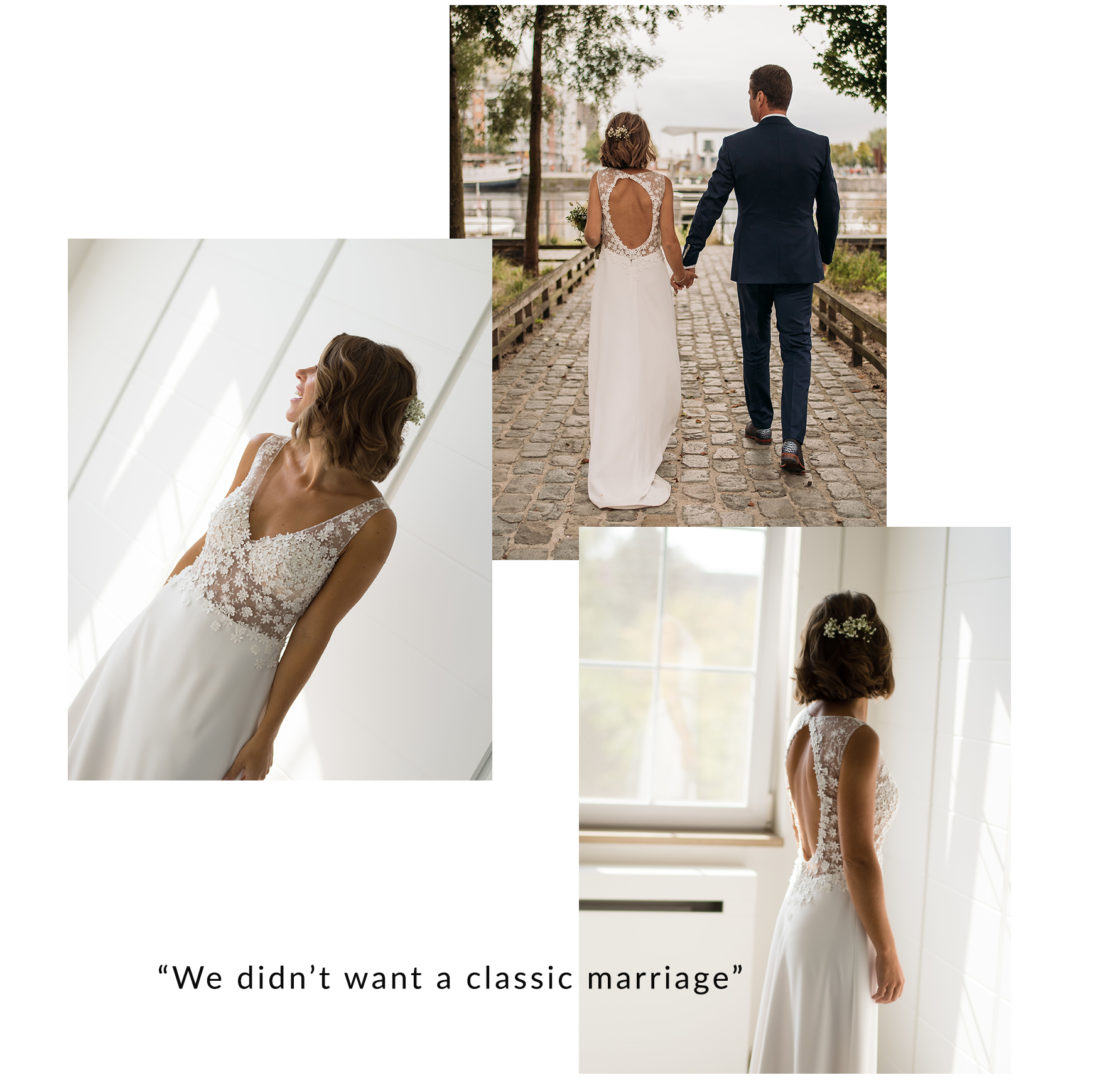 Our lovely bride Anne-Sophie looked adorable in our dress Renee! She personalized the dress by skipping the long sleeves and we love the result. Anne-Sophie shares some tips & tricks with our future brides how to enjoy your wedding day to the fullest…
Did you always wanted to get married?
It never was a must-do for me, but my interest grew over the last years and I'm very happy I did! It was not only an exciting day but also an exciting year. We grow even more as a couple and we had very special and romantic moments during the preparations.
How did you get inspired for your wedding?
From the moment I said 'yes', we started to think about our wedding and we were immediately on the same track and with the same mindset. We didn't want a classic marriage and the atmosphere had to be informal. With that mindset, we started to visit locations, surf on Pinterest and dream about how we see it.
How did you decide on the location?
We both love water and are living in Antwerp, so the sailing club, where I grew up, was a perfect spot for our ceremony and reception. The evening location had to have a special touch, nice décor and good food.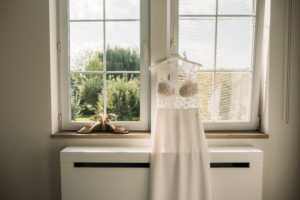 Why did you choose Marylise?
I didn't want to have a classic dress. Surfing on the internet it soon became clear for me that the dresses of Marylise are innovative and modern, with nice special accents. And also suitable for a small bride 😉 I was so excited about the dress I found!
What's your tip for future bride?
Make a top 5 list of things, that for you and your partner are very important on your wedding day. Make sure during the preparation that those 5 things are kept in the form you and your partner want it. Then don't stress about the other topics you need to organize. If those 5 things are there at your wedding, you and your partner will shine!
What moment did you most enjoy on your wedding day?
Difficult to choose one moment…. 😉 But if I need to choose, then the two most amazing moments were the ceremony, with the atmosphere we absolutely hoped for, and our wedding dance.
Three words that sum up your day?
A warm, loving and amazing day!